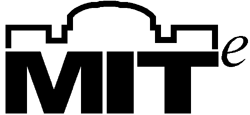 MIT Club of Northern California
Entrepreneurship Series
Venture Incubator '98 Kick-Off
The Starting Team
Tom Darbonne
Mark Sievers
Dr. Mortin Grosser, MG Consulting
October 16th, 1997
---
Successful entrepreneurs dispensing advice universally agree on one thing: what you know is important, who you know is critical. Taken a step further, who you choose as partners can make or break your company. Good ideas abound, a few form the basis for new companies, fewer still stand the test of the marketplace. The right founding team can capitalize on opportunity, anticipate and avert failure, and manage the challenges of rapid growth.

The purpose of this evening is two-fold. Our keynote speaker, Dr. Morton Grosser, will speak on the topic of "Networking and the Founding Team". Dr. Grosser has been intimately involved with venture capital and the growth of the Silicon Valley technology complex over the last 25 years. He is a limited partner in Kleiner Perkins Caulfield & Byers and is their senior technology assessor for life sciences companies. He is the president of MG Consulting, a practice dedicated to technology and management assessment and corporate strategy , which has served the needs of a broad range of clients including Alza Corporation, Hewlett Packard, Nikon Precision, Seagate , Walt Disney Imagineering, Xerox, Institutional Venture Partners, Mayfield Fund, Menlo Ventures, and New Enterprise Associates. He currently serves on the board of directors for two companies and on the scientific boards of four others. Dr. Grosser received B.S. and M.S. degrees from M.I.T., a Ph.D. from Stanford, and completed postdoctoral work at U.C.L.A.

The second purpose of the meeting is to introduce you to the Venture Incubator program, and help you decide if it is something worth pursuing. We will describe the program in detail, so that you can decide if it will be effective at meeting your personal needs. This includes a description of the networking activities repeated at each Venture Incubator session, a description of web-based program to assist team-building, and direction on the composition of successful teams. You should leave with realistic expectations about what the program can and can't do. We will describe the options for participation - from simply attending speaking events (low involvement) to developing a business plan (heavy involvement). Not everyone is ready to mortgage their house tomorrow - we expect that most people will want to see how the program unfolds before joining a team and investing considerable time on a plan.

During this meeting, we will conduct two networking exercises - with the goal of connecting you to someone else of a similar mind, with complementary skills, and who matches your degree of commitment. By the end of the meeting you will have met twenty people. They are going to help put you in touch with the person who can help you take the next step. Subsequent Venture Incubator events will build on these exercises, allowing your network to grow throughout the course of the program.

Although we anticipate that most teams will form around a technical product or service concept, there is no restriction on the types of ideas that could fall under the venture incubator framework. You are welcome to participate regardless of what your end-product will be. Participants from outside the MIT community are welcome, as team quality should improve with the diversity of experience.

We have captured audio of this presentation, and present it here for your use. To hear the audio, you must install the RealAudio Plug-in.
---
RealAudio Portions of the Presentation
Presentation Slides
This streaming audio and video presentation is being brought to you courtesy of:

dedicated internet digital video storage and distribution
Updated October 18th, 1997