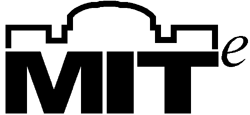 MIT Club of Northern California
Entrepreneurship Series
Venture Capital Panel:
Profiles of Plans That Get Funded
Mohr Davidow Ventures, Doll Capital Management, Hummer Winblad Venture Partners, Sanderling Ventures
December 18, 1997
A lot of effort goes into the creation of each business plan, and each plan faces staggering odds of ever getting funded. On average, a venture capitalist finances only 6 out of every 1000 business plans that they receive each year. This evening's presentation is intended to give you insight into the reasoning behind the selection process, and thus increase your chances obtaining funding. Please join us for a panel discussion with four esteemed members of the venture capital community as they share their insight on "what is getting funded". A broad range of technologies will be represented: Electronic hardware, software, communications, and the life sciences.
Panelists:
We have captured audio clips of this presentation, and present them here for your use. To hear the audio, you must install the RealAudio Plug-in.
---
RealAudio Portions of the Presentation
Presentation Slides
---
Bill Davidow has been a high-tech industry executive and venture investor for twenty years. He holds a Ph.D. in Electrical Engineering from Stanford University and an AB from Dartmouth College. Before joining Mohr Davidow Ventures he held a number of positions at Intel Corp., including Senior Vice President of Marketing and Sales, Vice President of the Microcomputer Division and Vice President of the Microcomputer Systems Division. Bill is the author of best sellers Marketing High Technology (1986), Total Customer Service(1989) and The Virtual Corporation (1992). He is Chairman of the Board of Rambus Corp. and serves as a director of several start-up companies.
Dixon Doll has influenced and guided strategic directions in the telecommunications industry for nearly 30 years. Since the early 1980's, he has been actively involved in technology venture capital investing, both as a private investor and as a co-founding partner of the Accel Telecom fund from 1985 to 1994. In 1996, he founded Doll Capital Management, a private venture capital partnership focused on early-stage communications and networking opportunities, where he currently serves as Managing General Partner. In these capacities he has been involved with Alantec, Bridge Communications, Centillion Networks, Netlink, Zeitnet, Network Equipment Technologies, Optilink, Racotek and Vitalink. Mr. Doll authored the seminal text, Data Communications, adopted by over 50 colleges and universities as their course text in the early 1980s. Dr. Doll holds a BSEE from Kansas State University, and MSEE and Ph.D. degrees from the University of Michigan.
Mark Gorenberg (Hummer Winblad Venture Partners) has spent over 20 years in software development and has been a software manager in both large corporations and entrepreneurial environments. Prior to joining Hummer Winblad Venture Partners, Mark was a Senior Software Manager in Advanced Product Development at Sun Microsystems. Mark's positions have included direct experience in a number of software technologies. Mark received a B.S.E.E. from the MIT, a M.S.E.E. from the University of Minnesota and a M.S. Engineering Management from Stanford University.
This streaming audio and video presentation is being brought to you courtesy of:

dedicated internet digital video storage and distribution
Updated July 8, 1998