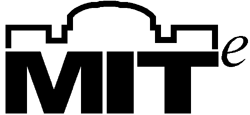 MIT Club of Northern California
Entrepreneurship Series
Venture Capital Panel:
What does it mean to get funded?
Darlene Mann (Onset Ventures), Mark Siegel (Menlo Ventures), Gus Tai (Trinity Ventures), and George Zachary (Mohr Davidow Ventures)
January 22th, 1998
In Northern California the confluence of smart people, smart money, and interesting technology makes this area a hotbed for entrepreneurial activity. Ventures are getting funded at much earlier stages than ever before (seed- stage). Technology entrepreneurs, who may not be completely familiar with the process of raising capital and working with Venture Capitalists, will certainly benefit from hearing what our panel has to say about what it means to get funded.
This evening's event is intended to allow you to get an inside glimpse at the 'nuts and bolts' of the process of obtaining capital from the Venture Capital community, as well as understanding the commitments and obligations which are part of the relationship between the VC and the entrepreneur.
Our panelists are VC's from four Northern California firms which make investments in seed-stage companies: Darlene Mann (Onset Ventures), Mark Siegel (Menlo Ventures), Gus Tai (Trinity Ventures), and George Zachary (Mohr Davidow Ventures). They will share their thoughts on what it means when they fund your venture."
We have captured audio clips of this presentation, and present them here for your use. To hear the audio, you must install the RealAudio Plug-in.
---
RealAudio Portions of the Presentation
Presentation Slides
---
Darlene K. Mann, Venture Partner, ONSET Ventures
Darlene Mann joined ONSET Ventures in 1996 as a Venture Partner following more than 10 years specializing in software product marketing and strategic planning in high growth companies. Darlene served as vice president of marketing at Avantos Performance Systems, co-founder and vice president of marketing at BroadVision, Inc. and held senior product marketing positions with Lotus Development Corporation, Verity, and Paramount Communications. Darlene holds a bachelor's degree from the University of California at San Diego, Revelle College. Focus: Software, electronic commerce and online services.
Mark A. Siegel, Associate, Menlo Ventures
Mr. Siegel joined Menlo Ventures in 1996. Previously, he was a product manager and consulting manager at Oracle Corporation, and worked in business development at Netscape Communications Corporation. Mr. Siegel is a graduate of the Massachusetts Institute of Technology (B.S. in Phsyics with Electrical Engineering) and the Stanford Graduate School of Business (M.B.A.).
Gus Tai, Principal, Trinity Ventures
Gus had worked in Bain & Company's technology practice, consulting to both software and hardware companies. Prior to Bain, Gus held management and technical positions within Digital Equipment's Microprocessor Division. Previously, he had worked in the Fixed Income Division of Goldman Sachs. Gus is a Harvard Graduate and has Master's degrees from both MIT's Sloan School of Management and the Department of Materials Science. FOCUS: Computer software, Internet software, data communications.
George Zachary, Partner, Mohr Davidow Ventures
George brings 17 years of experience in engineering and marketing technology. Before joining MDV, he ran the Consumer Products business at Silicon Graphics. George has held various engineering and marketing management positions at VPL Research, Apple Computer, Texas Instruments, and C-ATS Software. George has a joint BS in Computer Science and Management Science from the Massachusetts Institute of Technology and the M.I.T. Sloan School of Management.
This streaming audio and video presentation is being brought to you courtesy of:

dedicated internet digital video storage and distribution
Updated July 8, 1998