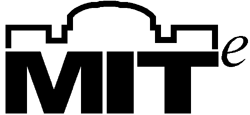 MIT Club of Northern California
Entrepreneurship Series
The Charismatic and Collaborative Engineer
Jean Hollands
CEO, Growth & Leadership Center
November 6, 1997
Jean Hollands, renowned management coach and corporate team builder for dozens of the leading Silicon Valley companies, will share her insights on what it takes to be a successful high-tech entrepreneur in the '90s. Jean is the author of three books -- "The Silicon Syndrome: How to Survive a High Tech Relationship", "Optimistic Organizations: How to Get, Grow, and Keep Positive Power in Your Company", and "Red Ink Behavior". She is founder and CEO of Growth & Leadership Center. Her topics are the drama of human interaction, conflict, team-building and leadership. With the combination of 17 years as a corporate executive coach and the field of personnel psychology, she quickly dips into the interpersonal dynamics of leadership. She serves many non-profit and commercial boards.

We have captured audio clips of this presentation, and present them here for your use. To hear the audio, you must install the RealAudio Plug-in.
---
RealAudio Portions of the Presentation
---
The strength of your technology portfolio is necessary but not sufficient to ensure the success of your high-tech venture. Why will one start-up excel while another fails when they are both pursuing the same market, and similar technologies? It often comes down to how effective the founders sell their vision - to potential investors, potential employees, and potential customers. It takes dynamic, creative, and charismatic leadership to distance your competition and win a place in the market. There is a difference between a guru and an evangelist - and most high-tech entrepreneurs have to be a little of both.
Join us for an evening with Jean Hollands, who will address the topic of entrepreneurial effectiveness with her presentation of "The Charismatic and Collaborative Engineer". Jean will share with us what it takes to sell the vision, and what it takes to build strong effective teams and a positive corporate culture -- especially within rapid growth environments constrained by limited resources.
This streaming audio and video presentation is being brought to you courtesy of:

dedicated internet digital video storage and distribution
Updated November 11th, 1997