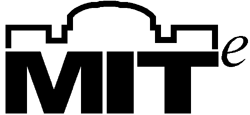 MIT Club of Northern California
Entrepreneurship Series
Setting Up An Intellectual Property Plan
David Weitz, John Schiffhauer
December 4th, 1997
Silicon Valley intellectual property specialists David Weitz and John Schiffhauer will discuss the various ways that a well executed intellectual property plan can be used as both an offensive and defensive competitive tool. By describing various real life experiences, the speakers hope to impress the importance of making an intellectual property plan an integral part of your start-up company.

We have captured audio clips of this presentation, and present them here for your use. To hear the audio, you must install the RealAudio Plug-in.
---
RealAudio Portions of the Presentation
Presentation Slides
---
In the process of developing and introducing products and services into the market place, a company is likely to be developing its own intellectual property (patents, trademarks, copyrights, and trade secrets) while encountering the intellectual property of others. Developing and executing a plan to protect your company's intellectual property and avoid infringing the intellectual property of others is important to assuring your company's ability to achieve its business goals.
Companies are typically formed around an idea for solving a problem which can be developed into new products and services. In this highly competitive environment, it is presumptive for your company to assume that it is the only one trying to solve a particular problem. Even if your company is currently alone in a particular market niche, expect others to join the race.
Developing an intellectual property portfolio, and particularly a patent portfolio, is a game which your company wants to play well. A well designed and executed intellectual property plan can be used to obtain intellectual property which anticipates the competition and blocks or impedes its ability to compete with your company. A well executed intellectual property plan can also be used to open doors for your company to compete by creating leveraged positions for obtaining critical licenses from others. An important yet frequently overlooked component of an intellectual property plan involves understanding your competition's intellectual property so your company can assess and address any legal obstacles which might exist as soon as possible in order to limit costs, both financially and with regard to product development time. Ultimately, a well designed and executed intellectual property plan can reap significant rewards by enhancing valuations, enabling your company to better defend its market niche, and avoiding costly legal battles.
David Weitz is an intellectual property specialist at Wilson Sonsini Goodrich & Rosati where he assists high technology start-up companies to develop and execute their intellectual property plans, in particular by developing patent portfolios which reflect their business needs. David Weitz graduated from M.I.T. in 1987 with a S.B. in Chemistry. He received a M.S. in Chemistry and a J.D. from Berkeley in 1989 and 1992. David is currently the President of the MIT Club of Northern California and founded its entrepreneurship program in 1995.
John Schiffhauer is Senior Division Counsel at Applied Materials. John counsels companies about protecting their intellectual property rights and defends them against intellectual property claims asserted by their competitors. Mr. Schiffhauer received S.B. and S.M. degrees in Materials Science from M.I.T. in 1981 and 1982. He received his J.D. degree from Union University in 1985.
This streaming audio and video presentation is being brought to you courtesy of:

dedicated internet digital video storage and distribution
Updated February 3rd, 1998