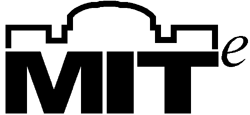 MIT Club of Northern California
Entrepreneurship Series
Early Stage Financing
Jack C. Carsten, Dan Miller,
Sorab R. Vatcha, Koji Osawa
April 16th, 1998
Average placements by the VC community exceeded $5M in the last quarter. In order to attract that magnitude of funding, you have to be pretty far down the road. What alternatives do you have for smaller amounts to get started? This evening's event will consist of a panel of individuals who can identify some of the options for you: grants, angel investors, and corporate partnerships. The panelists will share their experiences with these different options, pro's and con's of each, and offer guidance on how to attract the financing needed.
Panelists:
We have captured audio clips of this presentation, and present them here for your use. To hear the audio, you must install the RealAudio Plug-in.
---
RealAudio Portions of the Presentation
Presentation Slides
None available at this time.
---
Angel Funding
Jack C. Carsten, Technology Investments and The Band of Angels
Angel investing has become critical to the formation of capital in the United States. In spite of this, finding sources of private capital from individuals is a time-consuming and frustrating project, not only for the entrepreneur, but also for the investor. In order to improve the quality of investments shown to angels, and to simplify the presentation and solicitation process, an informal investing group called the "Band of Angels" was formed in Palo Alto in 1995 to pool the efforts of a dozen experienced Angels and small VC funds interested in local seed investments. Since that time approximately $28MM has been invested in about 60 companies locally, and the current investment rate is about $1M per month, or equivalent to about a $50M venture fund. The group has grown to about 80 members, and selects about 35 companies a year for in depth analysis and presentation. The cover article in the NY Times Magazine on March 1, 1998 describes these activities in some detail.
About the Speaker: Jack C. Carsten (http://www.carsten.com/) is a former Vice President of Intel Corporation. In 1987 he joined U.S. Venture Partners as a General Partner until 1990 when he formed Technology Investments, a seed stage investment firm. Mr. Carsten is also one of the founders of The Band of Angels. Mr. Carsten has a BA degree in Physics from Duke University.
Venture Incubators
Dan Miller, The Roda Group
While much attention is focused on companies that start-up using traditional angel and venture capital funding, an alternative method of starting companies is gaining notice. Venture incubators typically combine seed funding, shared office space, and an experienced management team committed to assisting the entrepreneur with management, marketing, recruiting, and fundraising. These resources allow the entrepreneur to focus effectively on product development and sales and, therefore, increase the chances of success. This talk will focus on how one venture incubator, the Roda Group, operates, and what issues the entrepreneur should consider when evaluating whether to join an incubator.
About the Speaker: Dan Miller is Managing Director of the Roda Group (http://www.rodagroup.com/), a venture incubator based in Berkeley which he founded with his partner, Roger Strauch. Miller and Strauch also founded TCSI Corp., a telecom software company (NASDAQ: TCSI), in 1983. Mr. Miller is also president of Ask Jeeves, Inc., an Internet navigation tools and services company (http://AJ.com/) that is a Roda Group affiliate. He received his BS in Electrical Engineering from Cornell and an MSEE from Stanford.
Government R&D Funding: Low-Cost Financing for Your Small Technology Business
Sorab R. Vatcha
The U.S. government awards R&D contracts worth billions of dollars each year to small businesses. Government R&D funding can provide low-cost financing and other valuable benefits to small businesses, especially start-ups. Government funding allows companies to pursue high-risk, high-payoff research programs, develop and launch new products, leverage the funds to attract venture capital and other investment, tap the vast resources of federal agencies and laboratories, and become nationally recognized. However, finding suitable funding sources and preparing proposals takes considerable amounts of time and money. The competition is stiff: only a small percentage of the proposals submitted are successful. This discussion should help entrepreneurs identify suitable sources of government funding, increase the probability of obtaining funding, develop a stronger business plan, and ultimately achieve greater technical and business success.
About the Speaker: Sorab R. Vatcha is a technology and management consultant to the process industries. He helps technology companies obtain government R&D funding. He has written successful proposals and has managed government-sponsored R&D projects. He has an SM in management of technology from MIT and a PhD in chemical engineering from Caltech.
Corporate Financing
Koji Osawa, Mitsubishi
Many corporations are watching the deal flow in Silicon Valley in order to access innovations, new ideas, and new business opportunities. In general, they participate in later stage fund raising or acquisitions of venture-backed companies. But some corporations, like Mitsubishi, take unique roles in the incubation of early stage or even concept stage companies. Mitsubishi supports these companies through investment, establishment of strategic corporate partnerships, and working capital financing. This presentation will review MC's early stage investment activities and general issues around attracting corporate support.
About the Speaker: Koji Osawa is Division Manager of Mitsubishi International Coporation. His responsibility is business development for MC's Information Systems and Services Group, the focal point of all MC's high-technology activities. He joined Mitsubishi Corporation in 1985 and has a BA degree in Electronics from Keio University.
This streaming audio and video presentation is being brought to you courtesy of:

dedicated internet digital video storage and distribution
Updated July 8, 1998