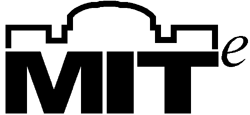 MIT Club of Northern California
Entrepreneurship Series
ENTREPRENEUR-FEST '98
June 27th, 1998
The MITCNC is striving to promote entrepreneurship within the Bay Area and enhance the interaction of entrepreneurs in the local MIT community. Last fall, the MITCNC held Spotlight MIT '97: Entrepreneurship to highlight MIT's role as a leader in entrepreneurship. The event featured Dr. Alex D'Arbeloff, Chairman of the MIT Corporation and founder of Teradyne as the keynote speaker. The event also featured the winners of the 1997 $50K business plan competition that was held at MIT. Over 300 MIT alumni/ae attended the event and rallied around MIT's spirit in the Bay Area.

During this past year, the MITCNC has been running its Venture Incubator program which is directed toward facilitating new MIT entrepreneurs in starting companies. EntrepreneurFest '98 is a celebratory culmination to the successful year-long Venture Incubator program.

Dr. Charles Vest, MIT's President, our keynote speaker and honored guest will speak on his vision of MIT's role in developing the people and technology to fuel entrepreneurship in the new millenium.

We have captured video clips of this event, and present them here for your use. To see the video, you must install the RealVideo Plug-in.
---
RealVideo Portions of the Presentation
---
MIT Founders of Local Companies including: Efraim Arazi (Electronics For Imaging, Inc.), Jerry Burnett (Visionary Corporate Technology), Paul Cook (RayChem and SRI), Steve Kirsch (Infoseek), Brian Hinman (Polycom), David Lam (Lam Research), Suhas Patil (Cirrus Logic), and Vivek Ranadive (TIBCO), Howard Shao (Documentum).
Technology and Product Demos by over 20 up and coming local MIT companies. Come and find out about the hot new companies that your classmates are building.
Anubis, Inc.
Berkeley MicroInstruments
Brigade Solutions
cityauction.com
Frequency Technology
Inteletech
ITLinks Media
Latitude Communications
MicroDisplay
Netmosphere
PocketScience
Post Communications
Proxinet
SNAP Technologies
StockMaster.com
Symphony Systems
Virage
Virtual Ink
Waiter.com
Zanza
VC Dunk Tank. Come and pitch something different to prominent local venture capitalists. Maybe you can get some of the Valley's most notable VC's to come clean in the process!
Come find out what some of your 7000 fellow MIT alums in Northern California are doing to create the next wave of great companies. You will be sure to see some really interesting technology, and may even come away from the Fest with your next job/investment/client. EntrepreneurFest '98 will be a Saturday afternoon picnic luncheon with good food and casual fun. Come join us for a very special event to celebrate MIT entrepreneurship in Northern California. part of your start-up company.
This streaming audio and video presentation is being brought to you courtesy of:

dedicated internet digital video storage and distribution
Updated June 28th, 1998